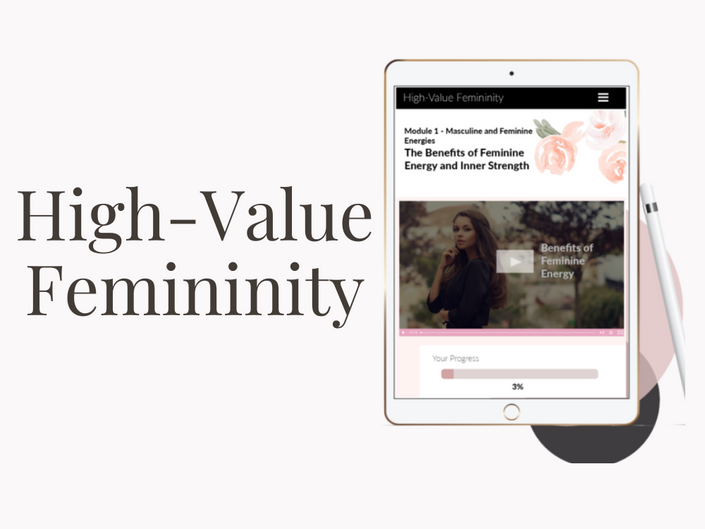 High-Value Femininity
How To Attract Higher Quality Men With Feminine Energy
The secret to finding a great man has been developing inside you for millions of years...


But you've buried it.
For your whole life, you've focused on other goals.
You got a good education, worked your way up the ladder of success and finally landed a high-paying and prestigious career.
You put so much time and effort into crafting the "perfect" life.
You have a good job, a lively social life, fun hobbies, but yet, something is missing.
How do I know this? Because I was there once, just like you.
Before I entered the dating industry, I had a top management position for a video marketing company.
I produced TV commercials and award-winning indie-films. I was working a high paying job, bought my first home at 25, and was killing it in just about everything except love.
At the time, despite all my success, I was struggling.


Although I was happy to be where I was and my life was great on paper, I couldn't help but feel lonely sometimes.
I would be out for drinks with friends or be working late and I was happier than ever.
But as soon as I got home, I would open the door to a dark and lonely apartment.
In those moments, I couldn't help but wonder if I would ever find someone.
I would tell myself so many things to justify why I was still single.
I was constantly reminding myself that I was successful.
That I was focused on work, and that I had goals that were bigger and better than all those women who were getting engaged on Facebook.
"Sure", I would tell myself, "they might be engaged- but do they have the success and the life that I have?"
I was trying to make myself feel better, but now when I look back, I can see that I wanted what they had.
Working was great and I loved it, but at the end of the day, I wanted a family. I wanted a strong man beside me and I wanted to have children.
So I entered the world of online dating.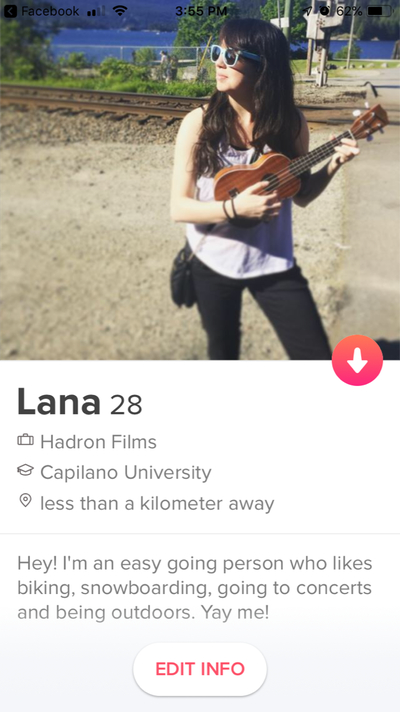 See that, that's my actual Tinder profile.
At the time, I thought finding a man was simply a matter of getting on the apps and going on a few dates.
But, possibly like you, I learned that it wasn't so easy.
Does this sound familiar?
You sign up for some dating apps, post some photos, write a witty profile, and start swiping.
You quickly discover that dating is exhausting and extremely time-consuming.
Most of the men on Bumble or Match are low-quality, and the ones that seem to have potential are flaky.
When you finally get excited about a date, you show up and within the first 5 minutes, you know that he wasn't who you thought he'd be.
Another night wasted.
You rather be having drinks with your friends.
You don't want to spend your weeknights or weekends meeting low-quality strangers.
So you delete the apps, take a break, and bury your head back into work.
You don't just want companionship, you want quality companionship.
You won't settle for less than quality, so when you realize you can't find it so easily, you think:
"I'll take a break and put dating on the back burner, again."
If you can relate to this, I have good news.
You set out on those dating apps thinking that your goal was to find a man, but that's where you're wrong.
This man is not really what's missing from your life.
What is truly missing from your life is your femininity.
This is the secret to attracting a quality man that has been inside every woman for millions of years. Let me show you exactly what I mean.
For years you pushed aside your femininity.
You work really hard, you're driven and you have a job where you're surrounded by men.
You're always trying to be the best and prove to everyone and yourself that you're successful.
That's masculine energy.
You can see the value of masculine energy because it is responsible for all of your success. It is the reason you are so independent and driven.
But what about your femininity?
Why did you push it away for so long?
Maybe, like most modern women, you secretly felt it was weaker than masculine energy or perhaps you didn't see the value in it at all.
Maybe you're not really sure what feminine energy even is.
Your feminine energy is an un-tapped strength and power.
When you learn what it is and how to use it, you will be transformed - and the icing on the cake?
It's like a magnet for attracting high-quality men.
I call it high-value femininity.
This is a woman who is passionate, independent and successful, but also carries herself with elegance, class, and softness that welcomes the idea of sharing her life with a man.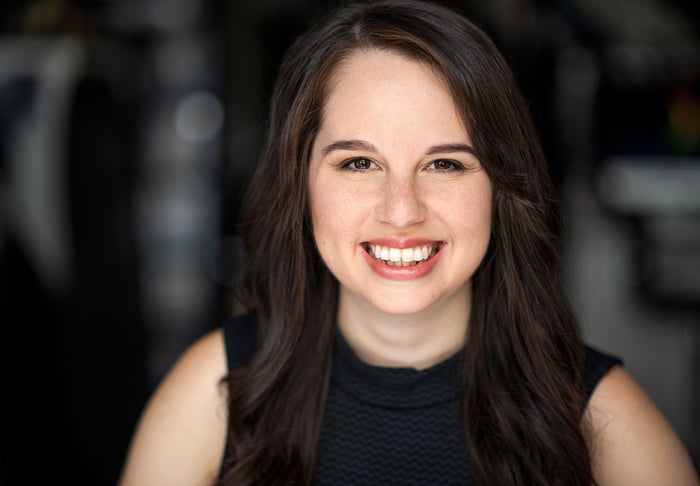 High-status men are looking for this kind of femininity.
How do I know that? Because hundreds of high-status men told me.
See, after I quit my job as a video marketing producer, I became a Matchmaker.
The matchmaking service that I was part of was not cheap, so I heard hundreds of wealthy and successful men tell me what they were looking for in a woman.
They told me they don't care about how much money a woman makes.
They wanted her to have passions, drive and goals...but they also wanted to provide for her.
They wanted a woman that would let them lead.
They wanted high-value femininity. The balance of masculine and feminine energy.
See, when you give off the attitude of "I'm independent" and "I can do it all myself" that energy is the first thing these men see - and they can't picture how they're going to fit in your life.
You're giving off masculine energy.
That's the energy you used to work your way up the ladder of success and reach your goals. That energy is responsible for making you so successful.
But it's hurting you when it comes to finding love.
You must balance the art of masculine and feminine energy.
This allows you to attract higher-quality men, set your boundaries, let him take the lead and still be the successful go-getter that you've always been.
It's not about changing your personality or downplaying your accomplishments.
It's simply bringing out the feminine energy that you already have. You just don't know how (or when) to use it.
Yes, You Have Feminine Energy and You Crave To Have More of It
Your feminine energy is deeply buried inside of you, but it wants to come out.
Let me give you an example.
Let's say you've been seeing a new man and things are going well. You've been on a few dates and you really like him, when suddenly…
He stops texting.
Days go by and you haven't heard from him.
Your masculine energy is telling you "just reach out and see what's going on, if he's not into you anymore, at least you'll know."
Seems like a logical solution right?
Sure, but something about doing that just feels wrong.
You don't want to be the one to reach out, you wish that he would just take the lead and message you.
That's your feminine energy!
That's the part of you that wants to let go of control and let a masculine man take the lead and move the relationship forward.
You can see here that your feminine energy isn't really needed at work or in professional situations, but it's extremely valuable when it comes to dating.
It's the part of you that wants to be taken care of, that wants to relax and that wants things to be done for her instead of always doing everything.
When you learn how to use your feminine energy properly, you will feel more confident letting go of control and attracting men who are ready to take the lead.
Ok but seriously - there really aren't a lot of great men out there.
I hear you.
Once you know how to attract higher-quality men and what it actually takes to truly connect with him - you need to go out and find them.
High-quality men are on regular apps like Bumble, but there are so many low-quality men on there that it's nearly impossible to weed through the fluff.
Online Dating Is Not The Same As It Used To Be
Although online dating still works, it is not the same as it used to be.
The market on those apps is extremely saturated.
It's difficult to find a man who is on your level when you spend hours filtering through men who don't meet your criteria.
To solve this problem you need a specific dating profile to help weed out men who are low-status.
You need to be on higher-quality dating apps.
And you need to attract these men in real life.
Have a look at one of my most recent clients Annie, and what she had to say about meeting men in real life: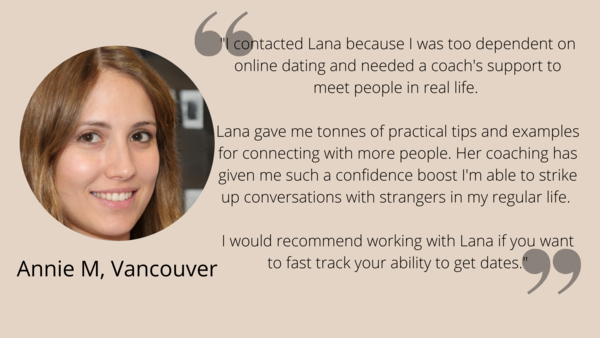 There is a whole world of possibility outside of the regular dating apps. When you embrace your high-value femininity, you will have a magnetizing energy that will attract men wherever you go.
Take a look at what my client Gabby had to say about embracing feminine energy: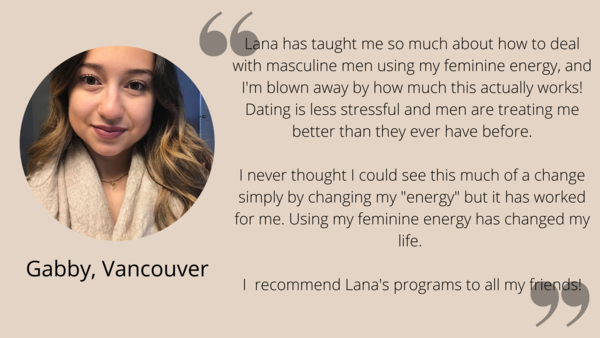 Feminine energy can also help you manage your emotions and expectations when dealing with men as my client Davina discovered: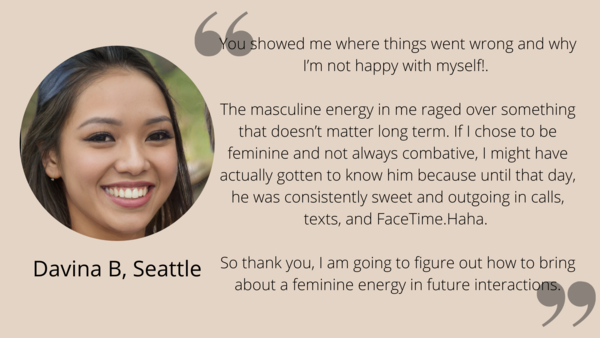 How Would Your Life Change If You Embraced High-Value Femininity?
With high-value femininity, you will attract a masculine man who wants to provide and take the lead.
He will be the one to text you, ask you out on dates, check-in with you throughout the week and move the relationship forward to the next level.
With high-value femininity, you will feel more confident in your own skin. You will stop listening to stressful and negative thoughts (masculine energy) and instead, listen to the needs of your body and your gut instincts (feminine energy).
You will have a step-by-step process for how to go from dating app texting, all the way to forming a long-term committed relationship.
The foundations of what makes humans connect with each other are all laid out in "high-value femininity"
You will...
Know how to attract higher-quality men without changing yourself or your personality.


Embrace "high-status femininity" which is the balance between masculine and feminine energy.


Use that balance to attract men who take the lead, so that the weight is lifted from your shoulders and dating is much easier.


Find men who are more serious and looking for long-term relationships


Understand the foundations of how men think and what they need from their partners.


See the true value in your feminine side so that you can be more elegant, soft and attain inner strength.

How to approach online and offline dating including how to select dating sites, write profiles and select photos.



What traits are needed in a partner in order to maximize long-term success.
But Will This Work For Me?

It's easy to see the value that masculine energy gives you.
It allows you to reach your goals, be financially successful and strive to make your life the best it can be.
But what does feminine energy provide that is of value?
Well, masculine energy is about physical strength and outer achievements that can be measured. It's about how much money you have and the things you have "done".
Feminine energy is about inner strength. It's about being able to relax and enjoy life without stress. It's about allowing yourself to just "be" and enjoy the ride of life.
It's also about accepting that you can't always do everything by yourself, and it's okay to receive help in life.
It's the balance between being able to do everything on your own, but choosing to receive the help of someone else so that you can reach your goals faster.
The day I realized this, my life was changed forever.
I remember the exact day I realized this.
I had been working all day on a film shoot. I was producing, acting and writing a creative piece for a brand that I was working for.
We were filming in the blazing sun all day.
I was so busy that I forgot to put sunscreen on my pasty white shoulders.
The next day I had a sunburn so bad I couldn't shower, wear a shirt over it or even sit still without shooting pains going through my arms.
My fiancé got me off the couch, walked me over to the bathroom and told me that he had to put some aloe on my burns.
He held me close to his body, and gently put the aloe on my shoulders.
The pain was so bad, I started crying into his chest. He held me closer, told me it was going to be ok and continued to put the cream on me while tears poured down my face.
Although I was in pain at the moment, I was so grateful for him.
I was so lucky.

I could be the independent film producer that does everything, only to come home and cry in the arms of someone who loved me so much, he'd do anything to take away my pain.
That's when I knew I had mastered high-value femininity.
The Right Man Will Move Your Life Forward
When you're with the right man, you don't feel stuck or restrained from reaching your goals.

Instead, it's like being on a launchpad for your dreams.
High-status men want to see you reach all of your life goals.
I remember listening to a high-status business man talk about when he started dating his wife.
He told her to write down all her dreams, her goals, the house she wanted, and the family she wanted.
He then took that piece of paper and told her that he would devote every single day of his life to helping her achieve those dreams - because they were his dreams too.
Do you feel like you could benefit from this in your life?
Having a person to help you go from your current life to the next level?
If so, the first step is to embrace high-value femininity.
Embracing this is like a magnet for high-quality men, and you don't need to change yourself. You simply need to build up a part of you that is already inside of you.
It's a much more natural and authentic way to find a partner.
If you'd like to attract higher-quality men without changing yourself and with as little effort as possible, go ahead and click "Enroll" right now.
Includes Special Bonuses!
When you enroll in the high-value femininity course, you will get a complete guide on:


How to Use Feminine Energy To Attract Men on Dating Apps and In Real Life

How To Use Feminine Energy to Keep A Man Interested and Make Him Commit To A Long-Term Relationship

How To Filter for High-Quality Men, Compatibility and "Divorce Proof" Your Future Marriage

The Secret Keys to Connecting with Men on a Deeper Level

How to Calm The Overthinking and Anxiety That Comes With Dating

A Matchmaker's Guide To Attracting Men, Finding Quality Men in Real Life and Making Them Commit.
You will also get a bonus crash course on online dating.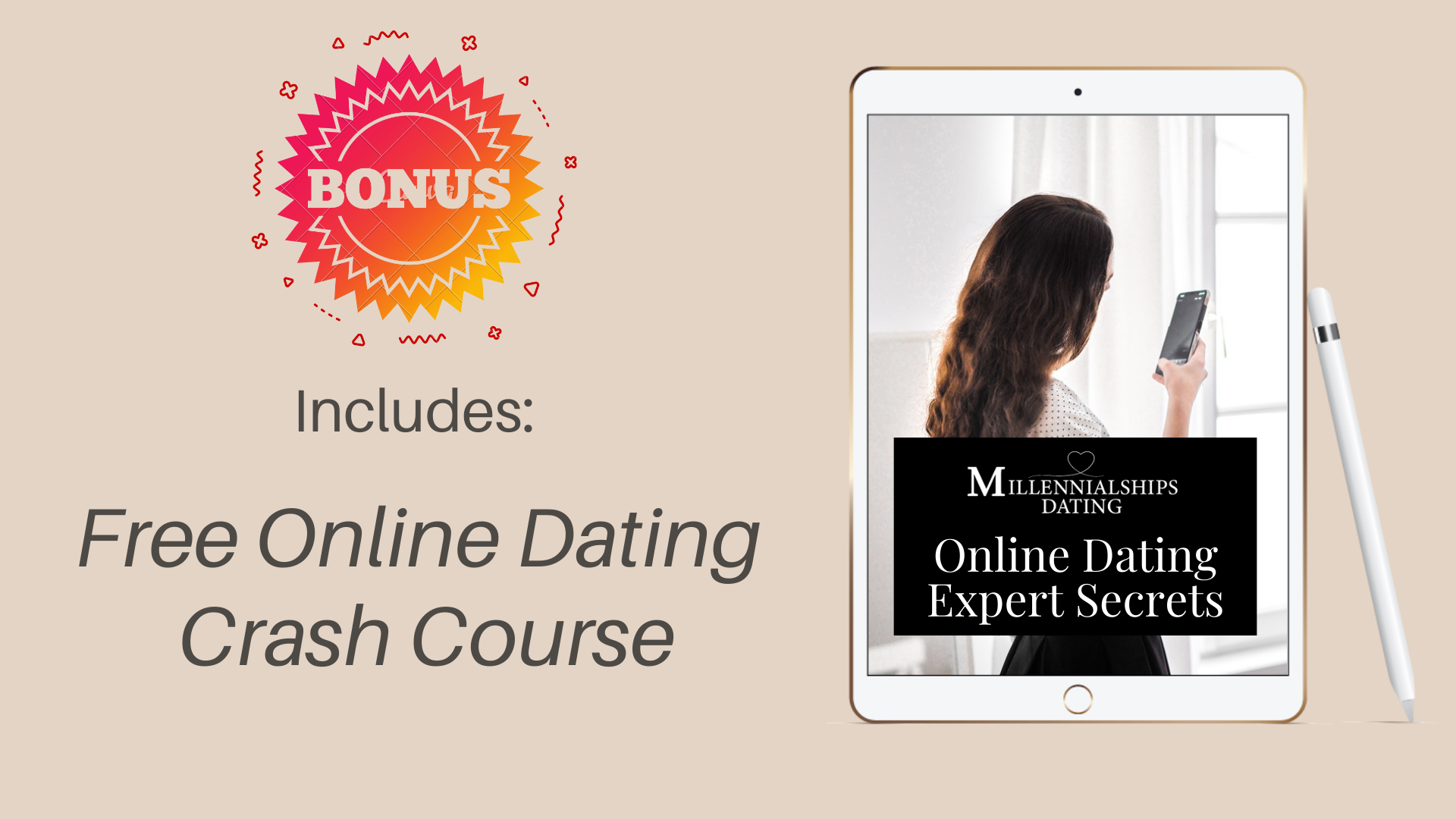 This course will show you how to write a profile and choose the best photos and apps to be on.
It will give you the secrets I used as a Matchmaker on how to filter for quality men on dating apps, and manipulate the Tinder and Bumble algorithms so that you can maximize success.
You will also get guided meditations that you can download and incorporate into your daily routine.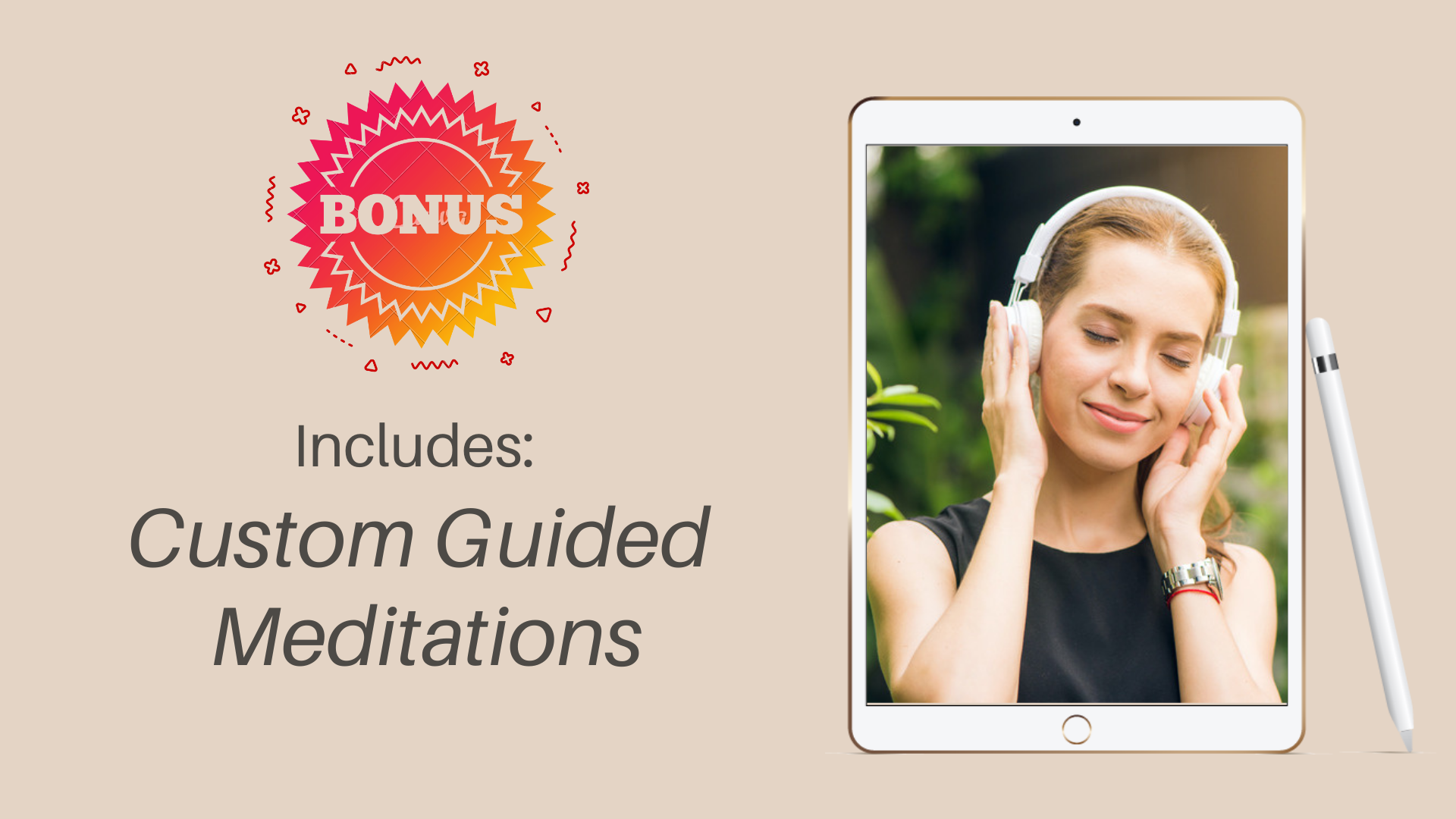 These meditations will help you unlock your feminine energy and inner strength.
Enroll today to make sure you get these bonuses as part of the course!
Your Instructor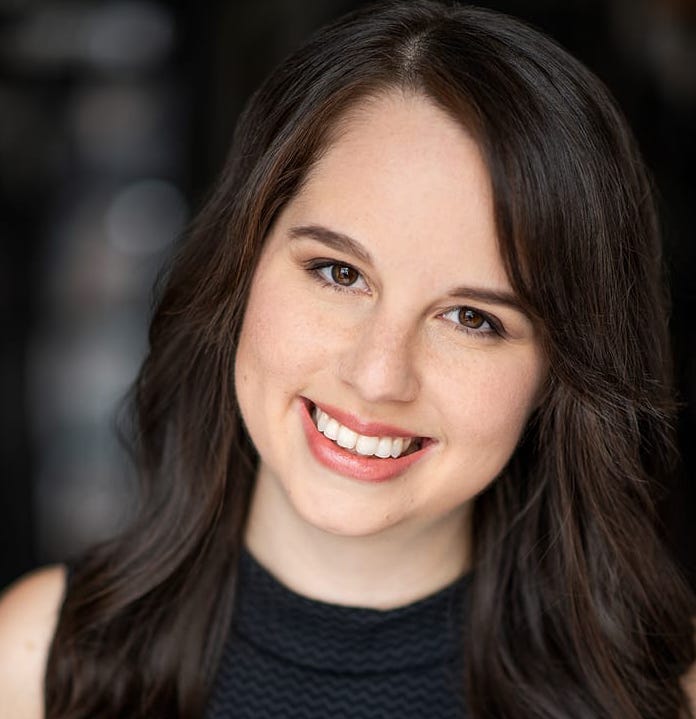 Lana became a professional dating expert after years of working as a matchmaker for high-status clients. She has been featured in Cosmopolitan, Thrive Global, Yahoo News and has had hundreds of clients both as a matchmaker and a dating coach.
Course Curriculum
Introduction
Available in days
days after you enroll
Feminine And Masculine Energies
Available in days
days after you enroll
Frequently Asked Questions
When does the course start and finish?
The course starts now and never ends! It is a completely self-paced online course - you decide when you start and when you finish.
How long do I have access to the course?
How does lifetime access sound? After enrolling, you have unlimited access to this course for as long as you like - across any and all devices you own.
What if I am unhappy with the course?
We would never want you to be unhappy! If you are unsatisfied with your purchase, contact us in the first 15 days and we will give you a full refund.
Does this course work?
Yes! We are proud to offer the best and most affordable dating course on the market. There are no "text gimmicks" or "secret ways" to attract a partner. The techniques outlined in this course are the real foundation to human connection and relationships.
What if I need More Help?
Purchasing this course will grant you 25% off Lana's one-on-one coaching and dating profile customization.